---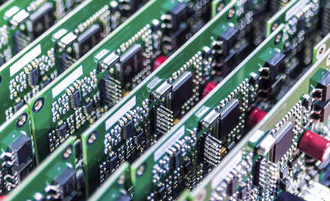 Conformal coating protects circuit boards against harsh environments so that your PCBs can last longer and operate more efficiently. Several different popular conformal coatings exist, including urethane conformal coating and silicone conformal coating. One of the most popular types of conformal coating is acrylic conformal coating. Why should you consider using acrylic conformal coating?
Ease of Use
Acrylic is one of the easiest coatings to apply, which makes it highly efficient for large orders of printed circuit boards.
Fast Dry
Fast drying acrylic cuts down on the time needed to manufacture printed circuit boards, leading to faster turnaround times.
Protects Circuit Boards
Acrylic is an ideal coating, because it does not give off a lot of heat while it dries and does not shrink as it cures. This protects the sensitive components in the printed circuit board.
Easy to Remove
Sometimes the conformal coating needs to be removed from a circuit board to replace a component or for some other reason. Acrylic is very easy to remove with a localized solvent.
For all these reasons and more, acrylic conformal coating is a great option for your printed circuit boards. At Yun Industrial Acme PCB Assembly, we are proud to offer our customers acrylic conformal coating services.
---